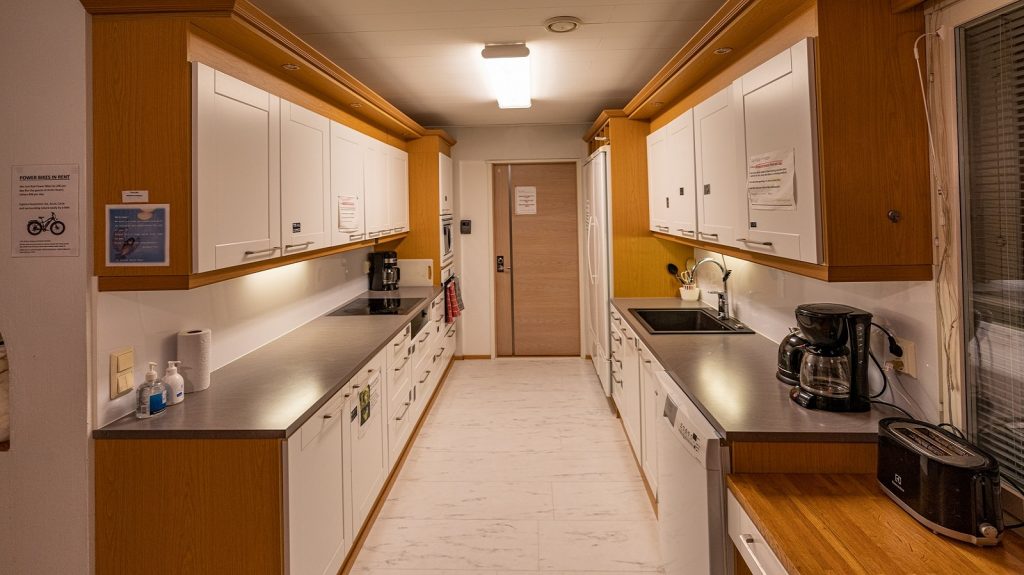 Shared kitchen is ready for our customers. We have coffee and tea in the cupboard, coffee machine, water boiler, micro, toaster, fridge and all kinds of dishes for cooking and enjoying the meals.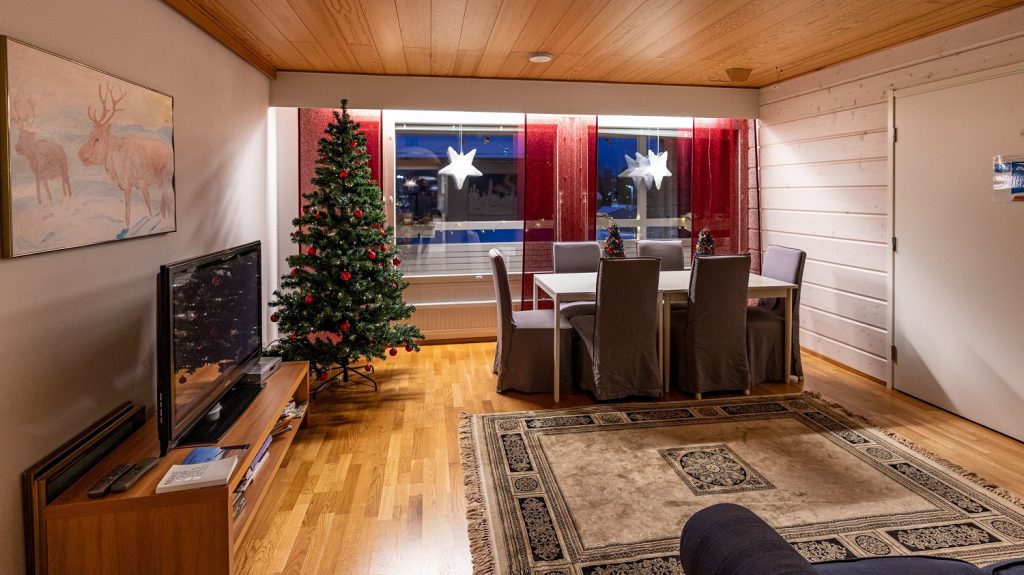 You can enjoy your meals in the common lounge or have a chat with others or just relax.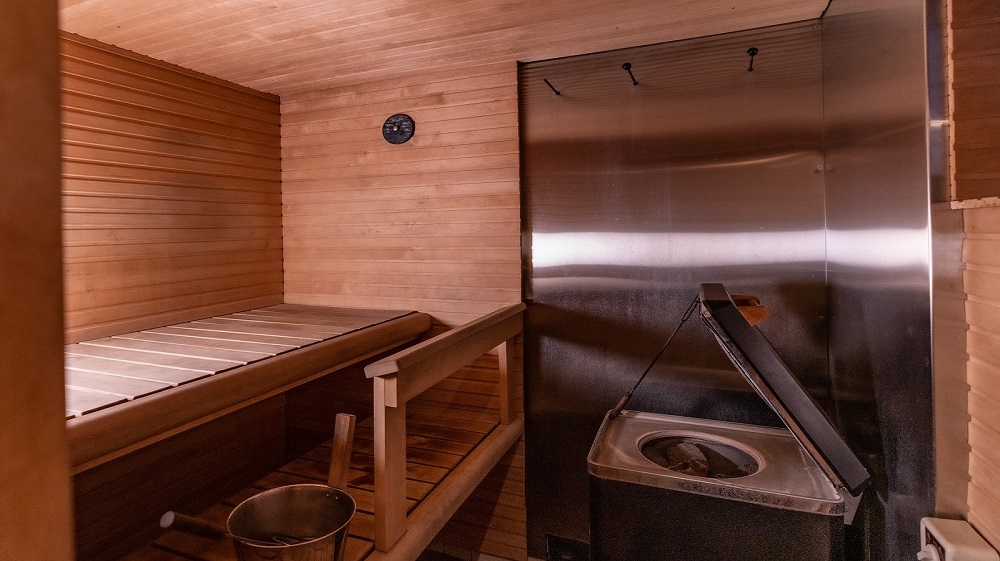 You may reserve our sauna department for private use. The price for one hour is 7,50€. 
Other equipments for outdoor activies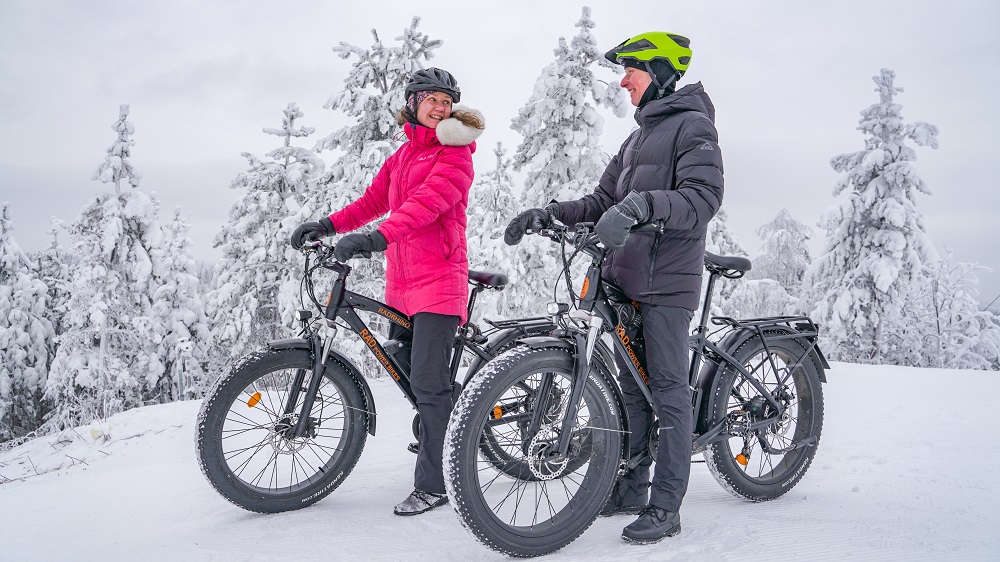 We rent the e-bikes and normal bikes by reasonable price for our customers
normal bike: 5€ per day
e-bike: 20€ per day
It might be nice to try some snow shoe walking You will find plenty of nice snowy tracks or untouchable nature near by
Snow shoe pair 5€ per day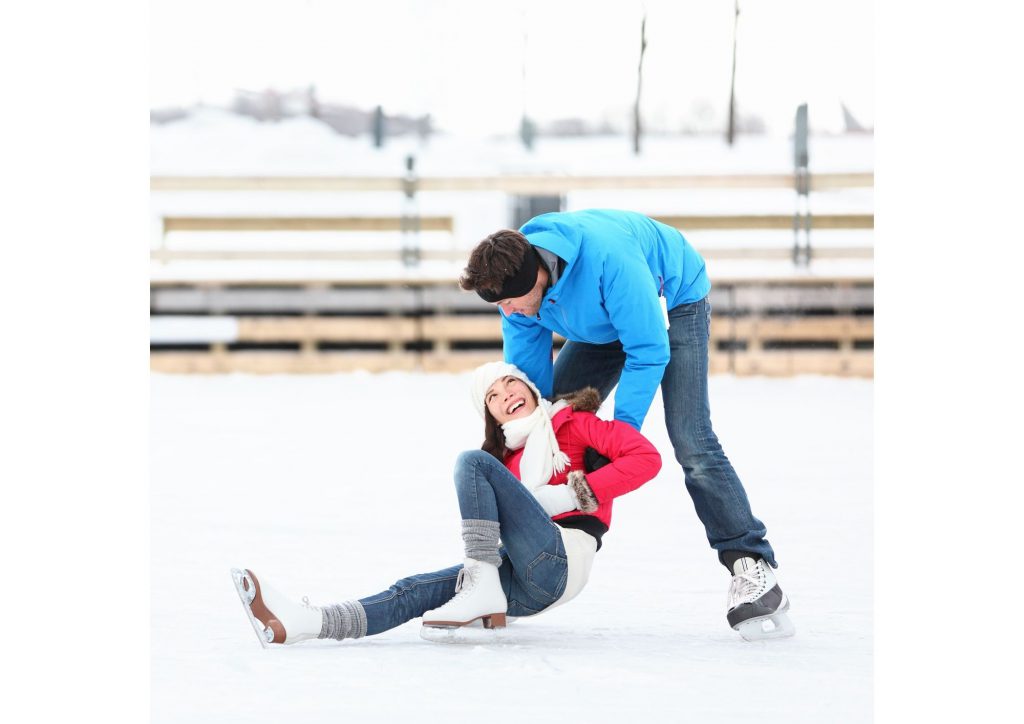 We have some skates if you want to try ice skating. Also couple of skis and sledges are available.
sledges for free
Skis with shoes and sticks: 5€ per day
Skates: 3€ per day
Hair dryer, irons, toiletries
We also have a garden where you can have some fresh air and enjoy the piece. 
Washing machine and dryer: 5€